Is part of the Great Reward, LLC. family of companies. Great Reward has been helping good companies become great by providing consulting, sales and market research services since 1969.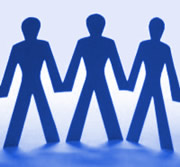 Management expert Jack Welch recently stated that every business needs to watch three key indicators:
Employee Satisfaction
Customer Satisfaction
Cash Flow ( Business Week, May 8, 2006)
Since 1969, the Great Rewards family of market research companies has helped organizations with these first two indicators.